Save time and sanity – stay in control with accurate and anonymous web page monitoring
Slovenia (22 February 2018) – Gugila, a software development company, today announced that it launched MonitorWiz, a web application for accurate and anonymous web page tracking.
Dare Manojlovic, Co-Founder and Head Developer at Gugila, stated:
"No one wants to read regurgitated information, and yet we do it daily. We read the same stories day in and day out – gun violence, fake news, SEO tips, link building… So many web pages are covering the same topics and often they are written primarily to satisfy search engines, not people.
However, we still keep coming to these same pages daily for some piece of information we care about. It might be stock info, sports, latest books, new tech products or some product sales.
In our attempt to stop wasting time by constantly rechecking websites and waiting for useful info to show up or be updated, we created MonitorWiz."
MonitorWiz is a web application that allows accurate and anonymous monitoring of web pages. Users will be notified when webpage change is detected and their privacy will be fully protected.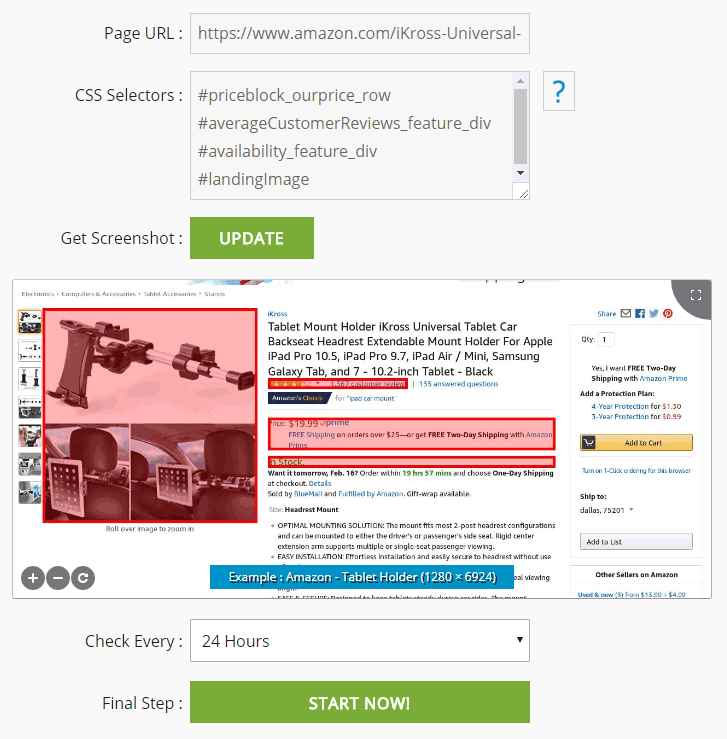 Change detection with MonitorWiz isn't visual-image based since this would be too imprecise. Today's websites are very dynamic and full of animations, moving texts, ads and other visual effects. This makes visual page comparison hard with many false change detections.
Instead, MonitorWiz uses contextual comparison with HTML elements called CSS Selectors.
Users specify exact page areas to monitor with CSS Selectors and MonitorWiz can do the rest. MonitorWiz will detect even the smallest changes 100% accurately – it's all down to setting up good CSS Selectors that precisely define monitored areas.
Some other handy features include manual on demand checks, history of changes with images, advanced change comparison viewer and more.
Also multiple monitoring servers used by MonitorWiz keep users anonymous and at the same time fully up to date with all the web page changes.
In essence MonitorWiz helps users focus on information they need to follow (for instance, price changes, product launches, discounts, reviews, ratings, etc.), by providing an easy and automatic way of web page monitoring. It can be a big time saver that increases productivity.
MonitorWiz service includes free version that allows monitoring up to 5 web pages. For subscription plans please visit MonitorWiz pricing page.

About Gugila
Gugila is a software design & development company located in Slovenia. Gugila team works on a wide range of technologies, ranging from open source to custom built solutions: software for business, visualization and entertainment. For more information, please visit www.gugila.com or contact us here.